Sunday Worship:

12 noon
7:00pm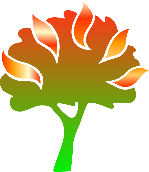 First Limavady Presbyterian Church
MISSIONARY COMMITTEE
Purpose: To pray and plan for mission outreach at home and overseas
First Limavady is twinned with Ndirande Presbyterian Church in Malawi.
Various Mission trips have been undertaken to Ndirande and have had the pleasure of hosting Christine Nsona and Eunice here in Limavady
​
A Congregational Mission Trip to Ndirande - June 2019 to celebrate the completion of the childrens orphanage which has been financed by the congregation of First Limavady Presbyterian Church
NEARLY NEW SHOP
During the past number of years the Missionary Committee has ran a number of nearly new shops in the town centre and in the Church Hall. The money raised has helped to change lives and give hope to those who need it.
We ask that you continue to pray for Malawi and the partnership we have with Ndirande church as we seek to work together to advance God's Kingdom and see His blessing as we seek, serve and follow Him.