Sunday Worship:

12 noon
7:00pm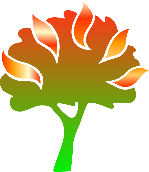 First Limavady Presbyterian Church
Frustrations
Frustrations have walked
With us day by day
And how we've longed
That they'd go away.

We waited at the airport
Until very late at night
Hungry, we ordered chicken
And it wasn't cooked right.

Next day we sat in traffic
While all we wanted to do
Was make our wanes' dorm beds
And help them put clothes away too.

A simple love gesture
That just wasn't to be
Because of an accident
We arrived at school after tea.

The parting was tearful
This certainly wasn't the way
We'd hoped to leave our children
On their first school day.

The next day we then hoped that early
Our missing luggage would arrive
But it didn't - and we didn't get back to
The wanes' school until after five.

We gave them their clothing
And shortly parted again
And the heart felt annoyed
It all seemed in vain.

To add to our frustration
Another little hit
Was when we opened our luggage
Items were missing from it.

The next day immigration
Was where we had to go
But when we arrived
We were told to go

We were to come back later
Some time after two
So this we did
And waited in a queue.

For forty-five minutes
We waited to see
If our entry permit was granted
But it wasn't to be.

The computer wasn't working
We were advised to go elsewhere
And so again we waited
Only this time on a chair!

The man was very friendly
But as for our permit, he didn't know
He needed the computer system
This information to show.

But the system was down
He could not access our file
However we've been given a visa
And are to return in a little while.

More frustrations came and went
But good things happened too
We were able to meet with folk from Ulster
Who were passing through.

And also with a missionary friend
Enjoying some time together
So there were bright moments through the day
Not just gloomy weather!

Then that night I took very ill
And little Samuel too.
Our fevers were so very high
Oh what were we to do?

For we had purchased all our food
To last the month ahead
And I felt tears come to my eyes
As I looked at all the bread.

We take it home and place it
In the freezer, with milk as well
But what would happen now?
And with all the fruit as well?

We went to the doctor
But thankfully we could see
That Samuel wasn't infected
As badly as me.

Swollen throat tissue,
Painful inner ear
A brick on the front of my chest
And the left lung, pain to the rear.

Strep pneumonia was diagnosed
When all tests were complete
But when given IV antibiotics
I was knocked off my feet.

Thankfully the feeling subsided some
And it was time to go
But we were hitting evening traffic
And it was more than slow.

Poor Samuel then started to wretch
Tears began to fall
As we moved caterpillar speed
And barely moved at all.

For almost one hour we barely moved
My inability to help keenly felt
I hated watching Samuel suffer
And my heart started to melt.

Then I called out to our Lord
'Please cause the traffic to go'
And before our very eyes
It stopped going slow.

Within five minutes we were able to get
Some coke and bread to aid
Settle Samuel's stomach
And the nausea did indeed fade.

That night I barely slept at all
The fever was high again
But at least the symptoms were easing
I wasn't in as much pain.

But I'd hoped after the IV drugs today
I would hear that we could go
Back home tomorrow
But it wasn't to be so.

With the fever still somewhat high,
We still have to stay
While I receive IV treatment
Maybe home the next day?

Samuel is doing much better
After sleep and rest
Though we all just want to go home
We know that God knows best.

I've felt like a leaf, blown about
Being led where I didn't want to go
Or being made to wait
When I simply wanted to go.

But while the frustrations are tiny
The heart must be checked -
Do I accept fully God's will
Or do I object?

I have to confess that mainly
In submission, I gave in
And accepted whatever wind did blow -
But surely here I sin.

Should I not have wholly trusted Him
Who knows best of all
What way that I should take
Whether I stand or fall?

Should I not have held out my hand
And taken hold of Him
Who leads me on the pathway
Though the light is dim?

Should I not have thanked my precious Lord
For all that came my way?
Knowing that I could trust Him
With every moment of each day?

Oh Lord forgive my wicked heart
That so easily goes astray
Help to daily trust You
No matter what comes our way.
Copyright © 2015 Gary and Mary Reid (poem only)