Sunday Worship:

12 noon
7:00pm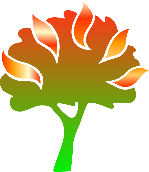 First Limavady Presbyterian Church
18 October 2014
Dear little child we see you cry
We know you suffer and don't know why.
Then an operation caused you pain
But its core objective was for your gain.
Fluid gathered round your head
You cannot sit, you lie in bed
Or on your mummy's back you stay
Oh how we wish that you could play.
Another operation's due
Dear child, our hearts go out to you
To drain more fluid is the goal
We'll pray for you, dear precious soul.
Our hearts did ache as we watched you lie
In your mummy's arms and then start to cry
To see you cry and sob so sore
It made our hearts ache all the more.
Oh precious child, we'll pray for you
And all that you will go through.
We'll pray for your daddy and mummy too
Oh, precious child, how they love you!
But Jesus loves you most of all
And it is to Him that we call
To help you and to carry you though
We know that He will be with you.
Little Samuel's parents brought their precious son to the Mission yesterday (Friday) seeking help as their little two year old boy requires another operation. When the child first came to see us, a little while back, his head was greatly swollen, but a recent operation helped reduce the swelling. Fluid was drained from the child, but one, or more, operations are still required. Unfortunately for families here, such operations aren't free ... and such operations can place a very heavy burden on the family. So they came to the Mission to see if we could help them. Of course, we agreed that this precious child will be helped and wanted the family to know that it is our Beloved Lord who is helping them; we are but the vessels He uses. We pray that our Beloved will be brought much glory. Please will you pray for this precious wee boy and his family and pray that God will be glorified and honoured in the hearts of this family?
Thank you.
We asked the parents if we could take a picture of their dear son, so as to send to you, seeking that you would pray for their wee boy. Both father and mother happily agreed.
We hope you have a blessed weekend.
All our love, in our precious Saviour,
Gary and Mary.