Sunday Worship:

12 noon
7:00pm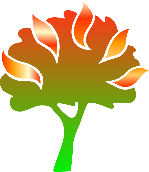 First Limavady Presbyterian Church
Why not join us for Sunday Worship?
Sunday School - 10:30 am
Sunday Morning Service - 12:00 noon
(Creche facilities and Children's Church during morning service)
Sunday Prayer Meeting - 6:15 pm
Sunday Evening Service - 7:00 pm
Minister - Rev. Drewe McConnell
Rev Drewe McConnell was installed as minister of 1st Limavady and Magilligan congregations on 7th September 2008. Drewe was a former member of Hill Street Presbyterian Church, Lurgan, and assistant minister of Dundonald Presbyterian Church, Belfast. He is married to Patricia, a nurse and with two adult daughters Jill and Holly.