Sunday Worship:

12 noon
7:00pm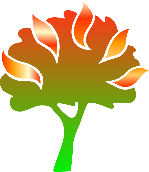 First Limavady Presbyterian Church
8 December 2014
It's been a while since we've been in touch. Sorry.
We have returned to Northern Ireland so that I, Mary, can have two of my wisdom teeth removed. It was meant to be three, but one has too high a risk involved due to how the nerve is wrapped up with the tooth. My 'emergency' tooth was removed on Wednesday and the feeling in my lip is slowly starting to return and I am so grateful to our Father for this.
I get the next tooth removed, our Lord willing, this Wednesday, It's the one which has caused me pain in my head and numbness in my face.
We are so glad we decided to come back to have these teeth sorted, for I haven't been feeling too great these last few days. My face is somewhat bruised and swollen and we all joke how everyone will think that Gary has been beating me!
But we are so grateful to our Lord for His goodness to us. The lady surgeon and staff at Holywood have been just lovely and so thoughtful and, despite the pain, I have been enjoying the many birds outside our home ... and we were even blessed with a pheasant the other day. The children all knew I was feeling a wee bit 'under the weather,' when it felt like every bone in my head was in agony ... and next thing I heard was Timothy calling: 'Ma come quick. There's a pheasant!' So how can I complain at the small amount of suffering He has set before me? Others are asked to carry much heavier burdens and do so joyfully ... and yet He sends beautiful gifts, special treats, which cause the heart to sing!
It was hard to leave the Mission as we had one of our girls coming to stay with us the whole month of December. And one little girl came up to Gary just days before we left and said that she believed that her mummy was going to have her circumcised but she didn't want to be, so we suspect that she was considering running to the Mission . The heart felt torn.
But we commit these precious little ones to our Beloved and ask that you please pray for these precious children and the Maasai who will be caring for them.
We would also value prayer about the operation on Wednesday. This tooth has been a literally headache for some time!! And we sincerely ask our Father that the nerves will not be touched or damaged, as this tooth is removed.
Please could you also pray about our entry permits? Immigration was again very nice and helpful, and stated that Gary's application was due soon to be considered. We pray that the application will be accepted and we will have our entry permits renewed.
Forgive me for signing off so soon.
We sincerely hope that you have a lovely week.
We send this with all our love, in our precious Saviour,
Gary and Mary.