Sunday Worship:

12 noon
7:00pm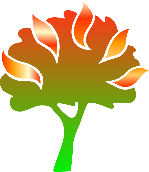 First Limavady Presbyterian Church
Happenings
It's been a while since we've been in touch. Sorry.
Well, we'll try and quickly fill you in on what has been happening.
Gary has continued to preach each Sunday in the different churches. It is so special to see the old man at church each week, who recently got saved. It really does bless the heart and how we thank our Lord for drawing him to Himself. Last week a new committee was selected for Isintin PCEA, and it is majority women ... a first for here ... and we pray that God will work through the men and women selected, for His glory.
Please pray for Gary as he speaks each Sunday. This is to us one of the most important parts of our work here, and we long, yearn, that God's Holy Spirit will work mightily in the hearts of the Maasai (and other tribes too). Gary was speaking to a Somali who lives in Olkinyei last week and the man was pleasant to talk with. Hopefully, opportunity will be granted to show Christ's love to him. And so we pray.
The bore hole at the Mission had stopped working. We went to Nairobi met with the company who deals with it and the men came down. They didn't come with what was needed to lift out the pump, and as the call out charge was almost £1000, Gary helped the two men lift out the pump, after a fabricated large tripod was made and the winch of the Land Rover was attached, so that they wouldn't have to travel back down again! After hours of work, the pump was lifted out and they finished up around 11pm.
We then went to Nairobi and paid for a new pump, needed accessories and labour and returned with some of the items needed too. And our Lord encouraged our hearts (as the bill was large), for we received letters in stating that gifts had been given (before our need was even there) for our work.
- Before they call I will answer -
That day the men came to fix the borehole, Gary had spent hours fixing things that had stopped working that morning, and in between he had to go down to Olkinyei centre to see the plots that were being allocated to PCEA. It really was a busy day and he was exhausted and tired when he sat down to eat at near midnight, having not ate from midday.
We spent a good bit of time at Immigration and we are very pleased to write and let you know that our entry permits are now stamped on our passports. We have to return in a few weeks time again for more certificates, but the major hurdle is over and we are grateful to God for this. Thank you for praying.
On our return from Nairobi Gary rescued a female wildebeest that had her ankle completely caught in wire, as she tried to find a way through all these new fences. After working for ages (at personal risk) Gary said he couldn't free her. At this point I called out to God (literally) and pleaded with Him to please help Gary. Neither of us could cope with the thought of what would happen to her, if we didn't get her out ... and the suffering she would endure. So Gary started working again, and just as Maasai were approaching with their torches, she got free. How we bless you Lord! Only about 20 metres down the fence line, as we went to head home, we found the body of one who had not got away, and had been cut open and the body gauged. It made the heart sad. Then the next day we came across another one, with the leg ripped open, where she had caught on the fence, with inflicted wounds, and now starting to decay. Then we drove past boys with their dogs who had killed a gazelle. Then later we saw dogs eating a zebra that had been killed. Many Maasai here are despising the inheritance that our Lord has given them and are seeking to kill and destroy all of His wildlife.
It is so very sad.
A few days ago we drove out to Narok with a very ill, pregnant lady. We had to stop many, many times as she was vomiting. It was a long, slow journey out to Narok. We had got up very early, but progress was slow. Even as we neared the town, Gary had to pull off the road, and she only managed to get out of the door before she started vomiting. Thankfully, she got to the hospital for treatment but we haven't heard anything since. She wasn't going to be travelling back in that night. Our hearts did ache for her.
On one of the times when we stopped, as we waited for a while before moving on, we watched wildebeest move in line across the plains with some young ones. I struggled with the thought that, if the Maasai here get their way, this line of wildebeest moving will be no more on the Loita plains and I said to our Lord, fighting back the tears, "Oh Lord, how can we watch these creatures' annihilation? You know how soft hearted we are, and how we love Your creation. Oh, Lord please put a stop to all of this. Please protect Your creation Lord from this evil"
The words immediately came; And who knows but that you have come to this position for such a time as this.
I didn't know what to think of such a thought ... I still don't ... but it did give hope and there were no more tears.
Then we have had to assist a lorry bringing supplies into the Mission for the renovation work that is going on to make the place suitable and accessible for the disabled, and provide rooms for those who need to stay. How we felt for them men in the lorry. They got stuck at night ... and not just once - but twice - and they spent two nights not lying in a comfortable bed, and there was no way of contacting us (due to lack of mobile network) and they couldn't come to the Mission until it was light (due to the wild animals).
Everything had to be off-loaded and Gary had to pull them up and out of the seasonal river they got stuck in ... the exact same place twice. Gary charged their batteries too, but the starter wasn't working well (actually not at all) on the first occasion and the lorry had a ripped tyre too. It was a lot of hard work on both occasions, and the lasting memory is when we were driving down on both occasions to the place where they were stuck, one of the men was lying on the hard ground fast asleep ... so much so that on both occasions he never heard the Land Rover coming.
As for the work of renovating (re. the work of the disabled) it is ongoing. I often feel for Gary as he is often in the middle of working when he is called away as someone wants to talk to him and there have been so many meetings. But he never complains. Yesterday he had started working laying down tiles on the floor and I had been helping him. He went to a meeting and hours later he still hadn't returned. So he worked until late and then was back up this morning to finish the last few pieces that needed cut, before someone else would come!! He then started another room today and one of the builders wanted Gary to show him how to tile. The problem was that Gary kept being called away, but the man kept going! It's not perfect, but I'm sure the man is happy with his efforts. Tomorrow we hope to finish that room, as only half of the room is completed.
Plots were allocated to PCEA in Olkinyei centre. Each plot isn't large, but the church was allocated four. So we went down and marked off the ground where holes will be dug to place in posts to show where the ground is.
Gary has been also trying to sort out a water point for the community and having to sort out pipes etc. There will be a meeting on Monday (hopefully) about this.
Then Gary and Hellen took the girl home (who ran to the Mission the day my dear mother passed away) to see her mother. It was quite a lengthy wee drive and they were gone for hours. The girl is now staying with her mother and will go to a school near to her home.
So this is some of what's been happening. And this is more than long enough!
(We will try and place pictures on our web page at the end of the month - for February and March - when we are up in Nairobi).
We hope that you have a good night and may we all be granted a deeper knowledge of the One who knows us fully and shows us grace upon grace.
We send this with all our love, in our precious Saviour,
Gary and Mary.