Sunday Worship:

12 noon
7:00pm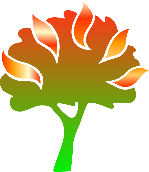 First Limavady Presbyterian Church
26 October 2014
We were totally shocked.
There were no words. Gary walked away, tears welling up in his eyes. He was finding it too difficult to see what we were seeing.
A young disabled girl ('Patience') sat swaying with only a dirty t-shirt on, covered in flies, unwashed, leaning against the closed door of the mud house. The smell was so intense, our stomachs were nauseous.
I continually sought to swipe the flies away. They lifted as a cloud only to repeatedly return again. She played with a sock ... her only form of stimulus. It was very hard to take in.
When Sasha, our dog, lay convulsing for days, I sat with her for long periods of time, getting up early and sitting up late ... and sought to care for her as best I could. We placed a mosquito net over her to keep away the flies. But she is a dog. This is a precious child.
The mother wasn't present, but her co-wives knew we were very annoyed at what we were seeing. How could a dear child be kept like this?
She has a younger sister of about 3 years, who is also disabled. A sister, of small stature, and very young herself, carries the three year old about all day on her back. Her little back remains stooped over and the whole scene was hard to digest.
We left the home deeply disturbed. As we travelled through the plains, little children and larger girls came out of their homesteads waving at us ... and the heart only fell all the more. Why weren't these children in school? Yet more child slaves or those denied their right to go to school, to learn to read, write and count.
We travelled to more homes. Thankfully the disabled children in these homes were being well cared for. To see one little girl, with quite severe disabilities hugging her mummy and smiling up into her face and touching her so lovingly .. and the mother's response, it lifted the heart.
The next day (Saturday) many disabled children came to the Mission including the mother of the dear girl whom we had found in such a disturbing, heart breaking condition. With her were her two disabled children and two girls that help care for them.
Maasai Action for Change, whom we are working with to help disabled children in the community, provided meals for the children and tea and a mandazi (or two) for the adults. They were all invited to come to the Mission so the children could play, receive a meal and the families could have a day away together. The Mission then provided each child with new clothes, shoes and a knitted teddy for them to take home. MAC also provided food for the families to take home for their children. Our desire is to, together, support and encourage the families and their children as disability is viewed negatively by many within the community and is often viewed as a curse.
One man has a teenage daughter who cannot hear or speak, and another child who also has a disability. He stood up and thanked us for seeking to help and encourage them, as no one else had done this before. He wondered could his daughter be helped, and so we explained how children like his daughter go to a special school and learn sign language. I gave a very limited example of sign language but everyone got the idea! And so we are going to look into finding a school for his beautiful daughter.
Another man stood up and said that he hadn't wanted to come. He spoke of the shame that comes with having a disabled child (and the tears came to my eyes, and a lump rose in my throat) but he was glad that he had come to the Mission for the 'get-together.' Olkinyei is a very difficult environment for those who have disabilities and their families and how our hearts go out to each one.
It was heart-warming to see Patience playing with the different toys. She seemed like a different girl! I sat and played with her for a time and she smiled at so many things. How we long to bring her to the Mission one day each week. But at present I am finding it hard to get the time to even teach Samuel and we're behind where we should be in the curriculum. But we pray, along with MAC, we'll be able to sort something out.
The young girl who carries Patience's three year old sister all day long, ate the meal along with all the other children and shortly afterwards vomited it all back up again. I got this lovely child new clothes, as she had soaked her own but it crushed my heart to see how unwell she was and how painfully thin she was too.
We asked the mother if she would take the child to get medical help, tests carried out etc. and we at the Mission would pay all the bills. She told us she'd come to the Mission on Monday and would take this dear child to get help.
Please will you pray for this sweet child? She hasn't been allowed to go to school as her job is to carry the three year old, who cannot walk, on her back. We have told the mother that this girl has to go to school; she cannot keep her at home for this is against the law. We hope that she will indeed follow our advise and that this little lamb won't be used in this way any longer.
It's after midnight now. We wanted to write and tell you a little of what's been happening. Though we're tired so it may not all make sense!
Please will you pray that God will be glorified through us and all that we are doing in His wonderful Name? And can we ask that you pray that God's Holy Spirit will work in the hearts and the lives of the Maasai in Olkinyei? This is heavy upon our hearts. It is only God's Holy Spirit who will turn men, women and children back to God. And so we pray.
We hope that you have a blessed week and may the joy of our Lord be your strength.
We send this with all our love, in our precious Saviour,
Gary and Mary.