Sunday Worship:

12 noon
7:00pm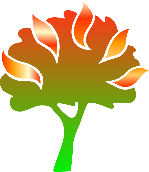 First Limavady Presbyterian Church
24 January 2015
Yesterday morning my (Mary) dear mother passed away.
We would ask that you please pray for my father. His brother passed away last Saturday (17th) and now he has lost his precious wife too ... two losses within 1 week of each other.
Please would you pray for my daddy? We would really appreciate this and also for my brother and all our family?
These have not been the easiest of days but yesterday, just before my brother called, I was singing the words:
Perfect submission, all is at rest
I in my Saviour am happy and blest
Watching and waiting, looking above
Filled with His goodness, lost in His love.
He is so very good to us. How we love Him. We don't know why ... but He knows.
As for God, His way is perfect.
Please also pray for our children. They have only been told today that their devoted granny passed away, and packed some clothes very quickly as we are flying out in less than 5 hours.
The funeral will leave my parents home at 1pm on Monday and then proceed to Draperstown Presbyterian Church for the service at 2pm. We would really value prayer regarding all of this, especially for my daddy, as in one week he will be finding himself back in the same graveyard burying his dear wife, near to where his brother's remains have been laid to rest.
Thank you for your love, friendship and prayerful support. How we thank God for you.
And may the joy of our LORD be your strength.
All our love, in our precious Saviour,
Gary and Mary.