Sunday Worship:

12 noon
7:00pm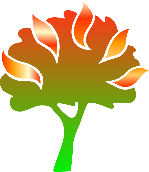 First Limavady Presbyterian Church
19 Februay 2015
In one hand he carried a gun and with the other hand he reached out to grab her.
She had learned that she was due to be married that day. Fourteen years of age about to meet the man chosen for her to spend the rest of her life with.
She had been circumcised ... but didn't want to be. And now she was due to be married. But in between these two points of time, God granted that a girl (who had been married and ran to the Mission for help, and was now staying with relatives during the school holidays) would meet her and tell her about the Mission. So on her 'wedding day' she ran over the mountain, not knowing exactly where the Mission was. BUT as she went over the mountain she met a man with dreadlocks, carrying a gun and knew he wasn't a Maasai and wasn't from our area.
He reached out to grab her and got hold of the scarf around her head. He remained with it, while this precious child ran on. Surely there was another Hand reaching out and protecting her and guiding her on. (The man did not chase after her, nor did he shoot at her. Obviously he was there seeking to kill elephants and when his presence was reported to the Kenya Wildlife Service, the guards went to see if they could find him.)
Exhausted and thirsty she arrived at a home on the plains and asked some of the children if they could bring her water. Then, before they went into the little mud home, she asked the children what the family name was. They told her and then went to get her a drink. But upon hearing their name, she fled ... for they bore the same family name as she did! (This dear girl is not from our group ranch; she is from another area, over the mountain, and knew very little about the Mission and the area we are in.)
She continued running until she reached a home not too far from us. There she asked the name of the family and upon hearing it, she felt she could then ask for water. The lady kindly brought her some water, and when the child asked where the Mission was, the lady went the extra mile (literally) and brought her up to the Mission. Indeed an unseen Hand was guiding her for had she went to some of the other homes about, they would not have so willingly helped her. But the One who knows ALL things, guided her every step.
She is now in boarding school.
When her mother came to the Mission to see us, she was very annoyed that the girl told that she was circumcised and said, 'Doesn't she know that we don't tell anyone nowadays, but do it in secret? Why did she tell?"
Gary's reply to the mother was that God brings to light the things that are done in the darkness.
Her case is not yet sorted. But we look to our Lord to lead and guide, for His glory; to reach out and help us all and that this dear child will come to know the One who was leading, guiding and protecting her every step of the way.
We hope that you have a blessed night.
We send this with all our love, in our precious Saviour,
Gary and Mary