Sunday Worship:

12 noon
7:00pm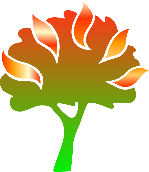 First Limavady Presbyterian Church
17 November
It's been a while since we've been in touch. Sorry. Our phone lines have been down and we have found it somewhat frustrating, especially when we couldn't get in touch with our children.
Just to let you know, we haven't yet got our entry permits. Please would you pray about this as we have to return to immigration, in Nairobi, in just over a week and would very much like that they have been granted. Those who were at immigration were very nice to us and we were very grateful for their helpfulness.
As for Jack, our cat, well ... our Beloved knows what happened to him. We still expect to see him purring around our feet when we go out the door. And when we had two rats recently ... how we missed him.
We are writing to ask if you would like to receive the monthly update that we prepare for the Presbyterian Church in Ireland, Board of Mission Overseas's website at the beginning of each month? The BMO Office formats the information we send through to them and then post it on their webpage. It can be accessed online at:
http://www.pcimissionoverseas.org/people/monthly-bulletins/
or it can be sent directly to your email address by the BMO Office. If you would like to receive it directly to your email account, then please let us know and we will forward your email address on to PCI Board of Mission Overseas.
Thank you, again, for your continued prayerful support.
We hope to be in touch again soon.
We send this with all our love, in our precious Saviour,
Gary and Mary.