Sunday Worship:

12 noon
7:00pm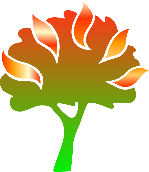 First Limavady Presbyterian Church
12 December 2014
Painless! The second tooth came out without any trouble and I haven't known any pain at all with it! We are so grateful to our Lord for this.
I suppose I wasn't then expecting the dizziness, blurred vision/speech, nausea and retching that came that night of the operation and yesterday too.
The pain and throbbing each night (from the first tooth removed) has kept me awake for hours ... but it was the dizziness and almost fainting a few times that caused the old 'self-pity' to raise its ugly head. Yesterday, I had thought I could put a few clothes in the washing machine and was sitting on the floor doing so ... so I wouldn't faint. But no! So I had to retreat, with help, to our room and I felt a few tears trying to break free, but I was adamant that this wasn't going to be. How evil this would be of me. I could blame tiredness etc. for my feeling downcast, but in truth it was more that I didn't want to be where I was. I wanted to be doing, rather than sitting or lying. And I find that the one thing that sitting or lying doesn't do is aid rest! (You are even more conscious of the throbbing in the face and the pains shooting through the head.) But our Father has been so gracious and loving to us and we rejoice in His goodness. All that our dentist in Kenya told us was repeated here and we bless our Beloved for showing such undeserved kindness to us.
As for the rest of the family, Jonathan was feeling so ill on the day of the operation, that he went to bed at around 4:30pm and we didn't see him up until the next morning at 10am. I wasn't able to take his temperature etc. I wasn't even able to stand for long ... We committed him to our Lord and how grateful we were that Jonathan was feeling so much better the next morning!
Thank you for praying. How we bless our Father for answering prayer.
I will sign off for now and hopefully be in touch again soon.
We hope you have a blessed weekend.
All our love, in our precious Saviour,
Gary and Mary.