Sunday Worship:

12 noon
7:00pm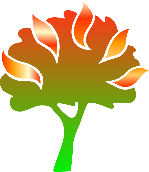 First Limavady Presbyterian Church
Encouragement
"I've come to ask your forgiveness."
The old man who recently got saved, came to see Gary today. He wanted to speak to him privately and when in a quiet part of the Mission (which is difficult at the moment with all the work that is going on), the old man told Gary what he had done before he got saved. He had listened to Gary as he has taught at the meeting places these last few weeks (and was even in Nkaimurunya on Sunday, as he had been over that side) and felt very convicted in his heart. He confessed his sin to God, seeking His forgiveness, and then came to Gary seeking his, as he said that Gary had helped him and his daughters so much over the years, and he knew in his heart, he wouldn't have peace until he confessed and sought his forgiveness.
I don't think we could ever convey to you what this has meant to us, for our deepest, heart-felt desire is for the salvation and growth of these precious souls. Gary said that he had such remorse in his eyes. He didn't have to say anything, or even come to see Gary, but it was evident that God's Holy Spirit is working in his life. Not only convicting of sin, but also the need for repentance and restitution. Oh, surely the angels even rejoice in this, that children of the Living God are willing to surrender all, even pride, and all because of their love for their Blessed Saviour.
Surely with such a one, our Lord takes great delight, will quiet him with His love and rejoice over him with singing. Oh, may it be so.
How we bless our Lord for this story today, for seeing His Holy Spirit in action.
We thought you'd love to share in this story too.
To our Lord be all glory, honour and praise.
We send this with all our love, in our precious Saviour,
Gary and Mary.