Sunday Worship:

12 noon
7:00pm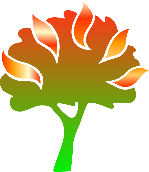 First Limavady Presbyterian Church
1 November 2014
Just thought you'd like to know that Patience's sister went to see a doctor on Monday and was given medication for her wee chest. We really do hope that this will help this dear child and that she will be better soon.
We had another mother come to the Mission with her daughter who is disabled but may be able to receive medical help. We are inquiring how she, and some of the other children with varying degrees of disability, can be helped.
As for us, we are in Nairobi as our entry permit is expiring and we have to go to immigration first thing on Monday morning. We went to PCEA Head Office on Friday to get the paperwork we require for Monday, and we would ask that you please pray that we will get our entry permit and be able to return home on Tuesday.
Thank you!
We will try and write another email to you about some of the other things that have been happening. Just wanted to send a quick email to you tonight.
And may the joy of our LORD be your strength.
All our love, in our precious Saviour,
Gary and Mary.